Filmmakers that think strategically.
Below is a list of on-location and studio video production services we offer. Our approach to video production is focused on strategy; we start by understanding your goals and then determine how video can help you achieve it.
Maybe you need an impactful branding film or a series of short sizzles for social media to promote your product or attract attendees to your event.
Maybe you need a large volume of talking head training pieces or a 360 virtual reality tour of your facility or property?
Maybe you are seeking the most creative way to train your team, or the most cost effective way to interview an honoree?
Video City Productions embraces a wide range of approaches to video, a tactical and strategic approach that is ever evolving, ever changing – but always focused on one metric: being effective.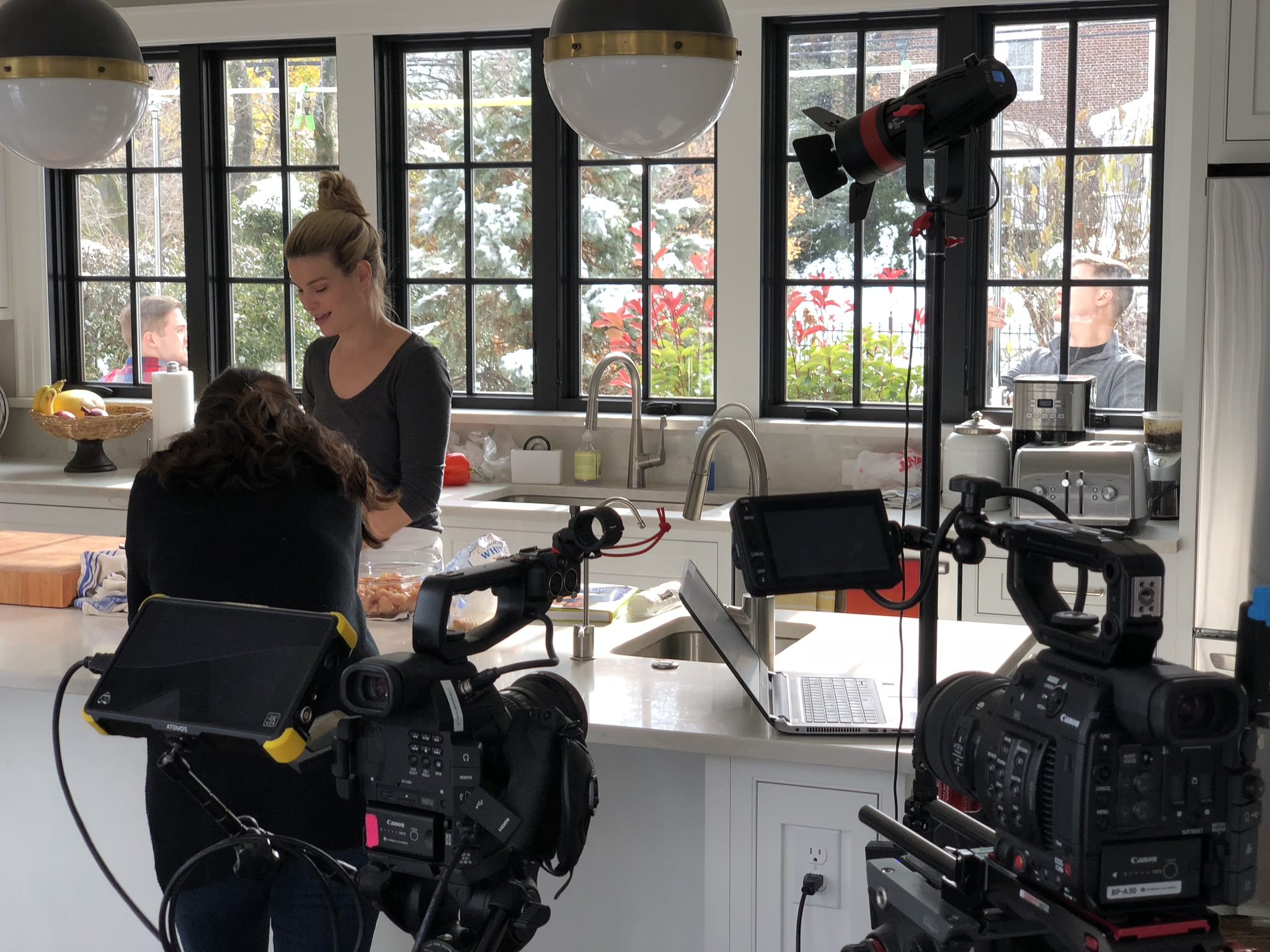 MARKET YOUR BRAND WITH FILM
Our team can work with your ad agency or directly with you to conceptualize, develop and deliver high-quality, effective promotional films. Producing an effective film or commercial for your brand requires a more than basic understanding of your business and goals. There is a lot to account for and a lot to think about, and it can get overwhelming. You need to have a clear message, and a realistic strategy on how to deliver that message. We bring your vision to the screen by working hand-in-hand with you, developing a clear scope and an effective concept in an effort to produce videos that deliver.
We've had the opportunity to work in a variety of fields and with many companies. From larger retail chains like Five Below, to hospitals & universities like Temple Health Systems and Philadelphia College of Osteopathic Medicine (PCOM), to local small businesses and non-profits. We have an arsenal of equipment matched with an extensive experience in production to help deliver on-time and on-budget.
CORPORATE
We have years of experience filming corporate events, lectures, presentations, and company meetings. Video coverage is the ideal way to share your event and maintain the momentum of your message. Our goal is to provide quality visuals and sound, so we work with you and your venue to ensure all bases are covered to provide the highest quality deliverable.
NON-PROFITS, GALAS & FUNDRAISERS
We are proud of the relationships we have formed with many local non-profits. Our non-profit clients have used video to market their events and increase attendance, concisely tell their story during their events to help raise awareness and donations, and maintain momentum after the events through recap films and sizzle videos. We understand the reality that non-profits face in achieving their goals, and we like to think that we help them overcome those hurdles with video.
WEDDINGS & LIFE EVENTS
​We love weddings and we love mitzvahs. Both are one-of-a-kind milestones in life that bring together friends and family to celebrate. It's an emotional moment that is gone in the blink of an eye, and a precious memory that you will want to connect with for years to come. We understand the significance of your special day, and know that you only get one chance to do it right.
CHECK OUT OUR GREEN SCREEN STUDIO
Filming in a busy city like Philadelphia (or anywhere for that matter) can be difficult when you are trying to get clean sound. A car horn or siren can stop a take which can disrupt the flow for the talent and steal precious studio time from the production.
We collaborated with multiple partners including the team at Atom Sonic Concepts (who made this 3D video of our space) to create a sound controlled green screen room ideal for talking head videos and interviews. Equipped with sound padding and dampeners we can leave the sounds of the world outside and focus on message, delivery, and content.
Get More Information On Our Green Screen Studio
TURNKEY, LOW-COST, HIGH QUALITY BRAND FILMS THAT JUST MAKE SENSE. PERSONALIZED MEDIA. QUICK TURNAROUND. ALL IN OUR TOP-NOTCH, SOUND-CONTROLLED GREEN SCREEN STUDIO.
Social media provides incredible ongoing video marketing opportunities, and video is one of the most powerful and fastest-growing mediums on the web. If you aren't doing video because you think it's too expensive, too time consuming, and/or you don't have anywhere to film, our Video Headshot service is for you. We offer Video Headshots in three packages:
What's missing from a professional headshot? Your voice. Our personal brand films are video headshots – living, audible headshots that capture your personal brand and communicate the value you bring to the table. Set yourself apart from the crowd. Come see us.
Personal Brand Films
Social Brand Films (Annual)
Take advantage of our great volume rates to produce personal brand films, LinkedIn profile videos for large teams, and/or ongoing social media marketing. Create all your video marketing content for the entire year in one visit – sounds like a tough task, but we promise it's not.
Social Brand Films - Annual
Social Brand Films (Quarterly)
This package provides flexibility for companies that need to spread out filming across multiple days. Designed as a quarterly package, this can be scheduled for ongoing social media or split to accommodate teams that can't all get in the studio at once.
Social Brand Films - Quarterly
EDITING UPGRADES
Our video headshots are a turnkey solution that gives you everything you need for a polished interview film (intro and outro titles, lower thirds and enhanced kinetic text callout titles throughout your film). Some clients may need to infuse their films with outside broll, whiteboard animation, custom animations or other effects.
WHAT WOULD I USE VIDEO HEADSHOTS FOR?
PERSONAL BRANDING
If you have a personal brand, face time with your target market is priceless. You can't be in two places at once, but video allows you to further your connection to prospects. You've probably noticed that in addition to your profile photo, LinkedIn and Facebook both support video profiles.
Including your personal brand film in your email signature and linking it within proposals are more examples are ways you can be getting in front of your audience and seeing better results.
EXPERTISE FILMS
Could you come up with 5 topics that would help prospective customers and demonstrate your expertise in your industry? How about 20?
With our social media Video Headshot service you can knock out a year's worth of video content in one day or book quarterly visits and create content throughout the year. These videos will become a resource for prospects and keep you first of mind. Generating content is time consuming and difficult to keep current, but with our Video Headshot service you can stay ahead of the game and focus on your business.
ON DEMAND TRAINING
If you are a consultant, personal trainer, business coach, life coach, presentation trainer or anyone in the business of professional development, our Video Headshot service is an opportunity to generate more revenue for your business.
Create an on demand channel of videos that complement your training program and charge your clients for access.
WEBSITE GUIDANCE
People learn in different ways.
Use video to help guide people through your website and as a call to action to get them to contact you.