Whether you're a for-profit or nonprofit organization, you have the same goals for your marketing dollars:
Deliver a return on investment
Generate brand affinity (a love or personal connection for your brand)
VC Productions strive to help you do that by telling your brand's story in a relevant way that connects with people. Videos that share the emotional side of a cause are crucial, especially for nonprofits that rely heavily on donor engagement. Getting your audience to support your cause requires connecting with their emotions.
Since it's National Nonprofit Day in August, we thought this would be a great opportunity to do two things:
Highlight a few of our nonprofit friends and clients that are making a difference in our communities every single day.
Share their stories so you can learn how to better tell your organization's story in a way that is both impactful and relevant.
CHILD USA is dedicated to protecting kids, preventing abuse, and fighting for the civil rights of children. We've teamed up with them to cover events, create branding videos, and highlight their annual gala and honorees. CHILD USA has made monumental advancements in the past few years to protect children and support survivors, which we highlighted in their 5 year anniversary film.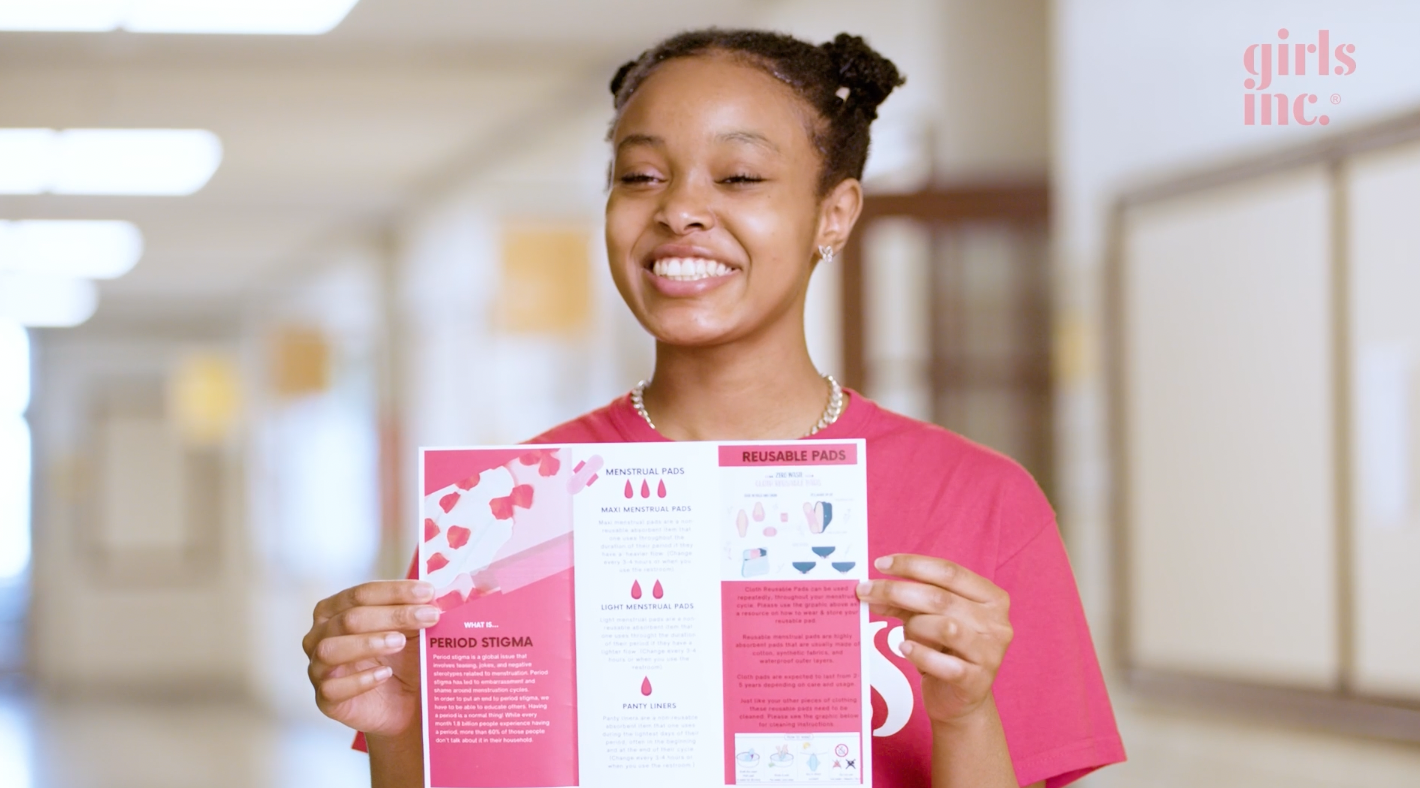 Girls Inc. of Greater Philadelphia and Southern New Jersey focuses on the development of the whole girl. Their mission is to inspire all girls to be strong, smart, and bold, and to empower young women by teaching them:
How to take risks
How to value themselves
How to develop their personal strengths
We've collaborated with them on event coverage, sizzle videos, branding videos, and live streams. It's been incredible to see their growth and their recent expansion to create a space for girls in the Bok Building.
Philly Friendship Circle connects teens and young adults to youth with special needs through a full range of social offerings. We have been working with Chani and Zev for over a decade on creating content for their galas. When we first started out, we were burning DVD handouts for their fundraising events. Yes, you read that right: DVDs!
After a few years, Sheri Resnik and Joan Denenberg began driving the creative vision for their events and supporting content and overall logistics respectively. Collaborating with them we got to take Philly Friendship Circle's content to the next level by exploring vlogging concepts and animation. Together we've helped them create gala films, social media content, and greenscreen videos
Share Food Program is a non-profit organization that works to end hunger in Philadelphia. We've worked closely with Sheri Resnick, a Creative Director and friend of VC Productions on branding videos, event coverage, sizzle videos, broadcast commercials, and greenscreen services.
Every video we've made for Share Food Program starts with a specific goal for the organization (i.e. expand refrigeration, increase their fleet, support their school lunch program, etc). With a focused objective, we're able to tell their story in a way that helps viewers understand the importance of their cause and, in turn, motivates them to donate.
The Philadelphia Magazine Health Hero Challenge, Sponsored by Independence Blue Cross supports medical providers, nonprofit leaders, and entrepreneurs that are making a positive impact on our community's health and wellness. Each year we have the opportunity to highlight the finalists in short documentaries that tell their story and their mission. Then we bring it all together into a film that announces the Health Hero Challenge and the new winner.
When the program had to shift from in-person to remote during the pandemic, we found creative ways to remotely surprise the winners and honor their work.
Golden Slipper Club and Charities is a group of charities that serves youth and adults through various programs. They help:
Youth through their summer camp and college scholarship program
Adults through Human Needs and Services (HUNAS) and Passover Seder
Older adults through their Gems enrichment program
We've worked with them on gala videos, camp coverage, sizzles, and other program coverage (like GEMS events and scholarship banquets). Together we've been able to help expand their impact through these films.
Jewish Relief Agency is a volunteer-led hunger relief organization that serves over 6,800 low-income individuals across Greater Philadelphia. Together we've helped them tell their story through creative narratives.
Philly Police Foundation provides support and resources to the Philadelphia Police Department. These resources ensure that they can help keep the city's residents, visitors, and businesses safe. Our work with them has included creating sizzles and covering events.
Marketing videos are a crucial part of any nonprofit marketing plan. They can be used to tell your nonprofit's story in an emotional and engaging way, and they can help captivate your audience's attention.
We're honored to collaborate with each of these organizations. By telling their stories through video, we've helped them increase awareness, raise donations, and ultimately help the communities they serve.
Interested in incorporating video into your nonprofit's marketing plan? Contact VC Productions today to get started.